(2018-05-26)


What to expect, when to negotiate, and how to deal when things don't go your way.

Most people have deeply personal reasons for wanting to buy a home. Maybe it's the bathroom that feels like a dreamy, modern spa. Or that two-tiered deck just made for parties.

Your lender doesn't care about the freestanding tub. Or the built-in outdoor fire pit. Their only concern is that the house you buy is worth as much as the value of your mortgage.

To them, a house isn't a home. It's collateral. (Harsh, but true.) If someday, for some reason, you can't make your mortgage payments, the lender can foreclose on the home and sell it to recoup all or some of its costs. (Even harsher, but also true.)

For that reason, a home must be valued at, or above, the agreed-upon purchase price, and this has to happen before you can close on a house. That's where a home appraiser comes in.
---
(2018-05-25)


If you're selling your home, you want to be able to make a good profit—but are there things in your house that are preventing you from getting the maximum amount possible? While a complete remodel would be nice, it is not possible for most sellers due to the high cost and short timeframe.

But don't worry, there are lots of relatively small changes you can make in your home to make it more appealing to buyers. While taste is always in the eye of the beholder (or buyer, in this case) here are five ways you can very likely increase the value of your home before you put it out on the market.



---
(2018-05-24)


The Sabino Vista neighborhood in Tucson, Arizona has a few different subdivisions within it that all reflect a classy, single family home vibe of older homes. This area began developing in the 1970's. Sabino Vista is located in the larger region called The Catalina Foothills. This area is considered upscale and boasts convenience to recreation areas, restaurants, shopping, and entertainment. Located on the North side of Tucson and nestled into the Santa Catalina Mountains (which rise to around 9000 feet) to the North, the Rincon Mountains to the East, and the Tucson valley to the South these well-kept properties sit on winding roads and rolling hills.
---
(2018-05-18)


Everyone in the market for a house has different wants — pre-war charm, a lush backyard, a welcoming front door in Pantone Ultra Violet, perhaps — but at the end of the day, they all share a need in common: money. Lots of it.

That's where your mortgage lender comes in.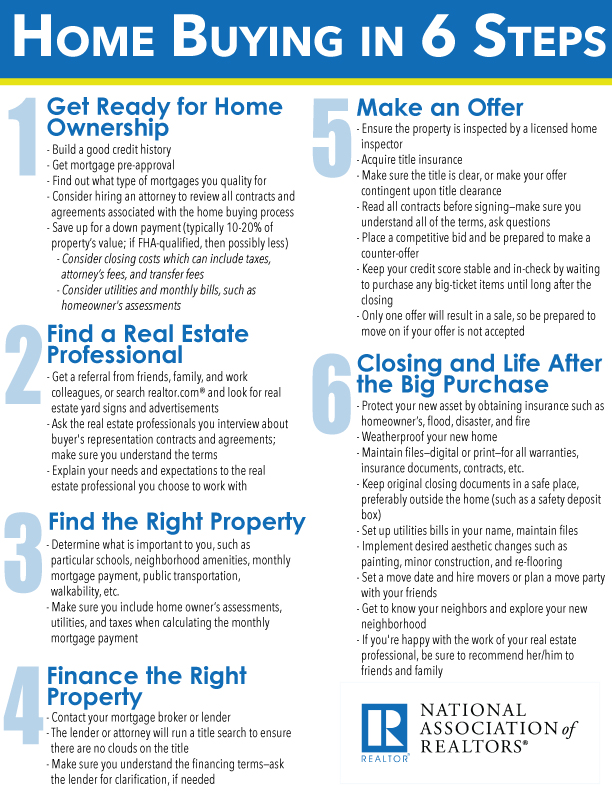 The right lender can save you time, anxiety, and loads of cash. And the right loan officer — the professional who represents the lender — can be a powerful ally when you close on a mortgage. As with any potentially life-altering partnership, it's important to choose wisely.
---
(2018-05-11)


Tucson, Arizona is a great place to live! There are fantastic homes for sale to fit any budget. If you're interested in selling a Tucson area property, I'd be happy to provide a complimentary market valuation of your property as well as market analysis. Please don't hesitate to contact me at any time. Evenings and weekends are fine. grichman@RichmanTucsonHomes.com and/or 520-248-1239.

Below are some highlights from the April Residential Sales Statistics:



---
(2018-05-01)


Harold Bell Wright Estates is a fantastic neighborhood in Central Tucson, Arizona. Sitting on SE of the corner at Speedway Blvd. and Wilmot Rd, the neighborhood is steeped in history and filled with beautiful, older properties. The eponymous neighborhood was Harold Bell Wright's Tucson homestead. He was a famous 20th Century author who came to Tucson as a result of his failing health. His estate was completed in the early 1920s, and retained the desert landscaping instead of grassed lawns which were popular at that time.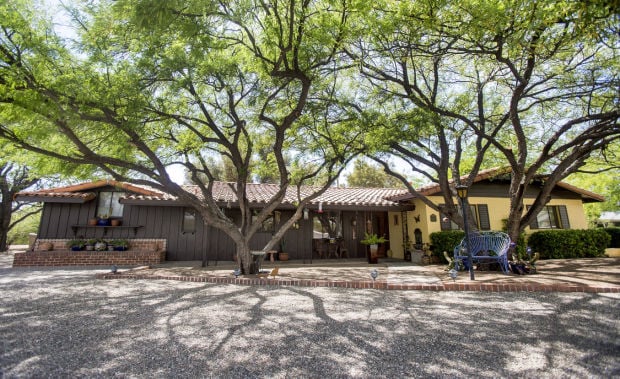 Properties in the Harold Bell Wright Estates neighborhood enjoy the National Historic Status and low property tax rates that go along with it. Property taxes in this neighborhood are less than 1% of value/yr! If convenience to Tucson's downtown, The University of Arizona, the U of A Medical Center, parks, trails and many recreational activities is important to you, Harold Bell Wright Estates may be perfect for you.
---
(2018-04-26)


It's fun! It's exciting! It's important to take everything with a grain of salt!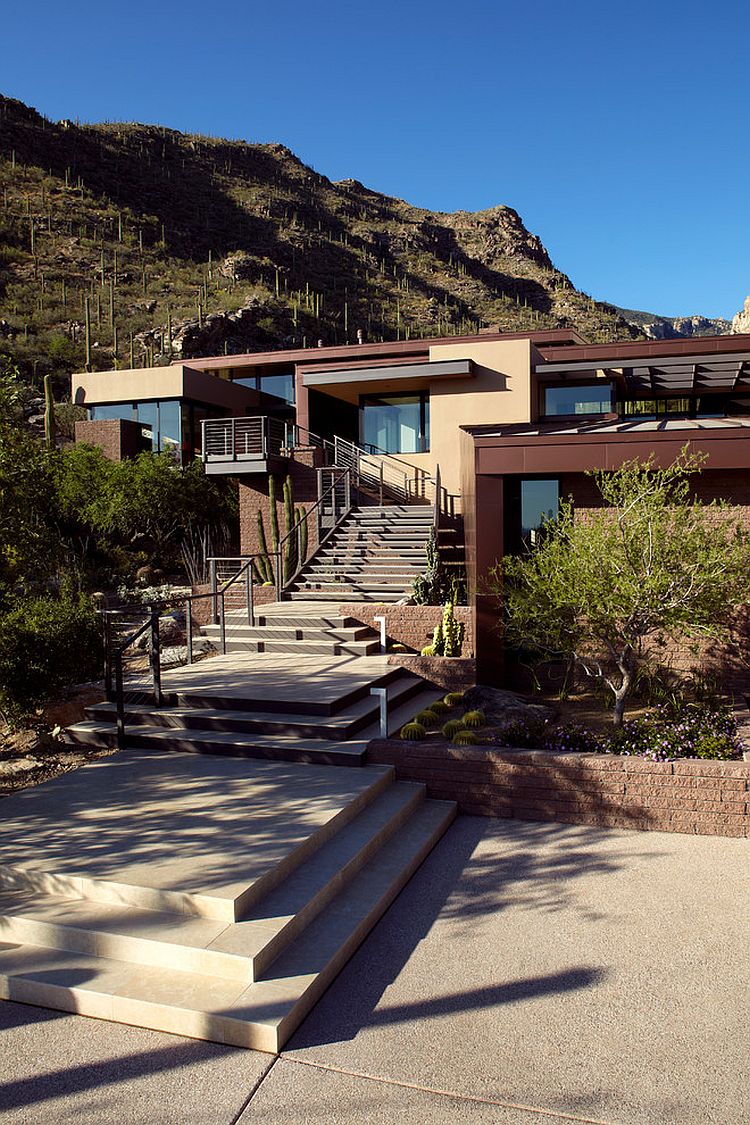 Oh, let's just admit it, shall we? Browsing for homes online is a window shopper's Shangri-La. The elegantly decorated rooms, the sculpted gardens, the colorful front doors that just pop with those "come hither" hues.
Browser beware, though: Those listings may be seductive, but they might not be giving you the complete picture.
---
(2018-04-25)


The Miramonte neighborhood in Tucson, Arizona is an incredible neighborhood and a wonderful place to live. Properties don't come on the market often. If you are looking for property Centrally located in Tucson, AZ., don't hesitate. Contact me any time.

Miramonte is located S. of Speedway Blvd and N. of 5th St., E. of Country Club Rd. and W. of Alvernon Way. Minutes away from the Univeristy of Arizona and downtown, this gentrifying neighborhood boasts wide, winding streets, mature vegetation, and a wide variety of properties.
---
(2018-04-13)


Tucson, Arizona property is a solid investment. Whether you're considering buying a home or selling your current residence and buying another home, it's important to be aware of the many financing options available today.

There's renovation financing options that make fixing up your home into your dream home very easy. One convenient option to make renovations, repairs, or improvements totalling up to 50% of the as-completed value of the property with a first mortgage, rather than a second mortgage, home equity line of credit, cash, or other more costly financing method.



---
(2018-04-12)


Tucson, Arizona is a great place to live and/or own a second home/investment property. The greater Tucson area offers everything someone may want. Housing prices are quite low on a cost/square foot basis as are real estate taxes. There's homes priced to fit any budget.

Here's a brief snapshot of the current market. Below are some highlights from the March Residential Sales Statistics:



---
(2018-04-09)


Development of the San Clemente historic neighborhood in Tucson, AZ began in the 1920's. Through the 1950's development occured in earnest. Named after seacoast San Clemente in California, San Clemente was developed witht the intent of invoking an upscale Spanish Colonial Revival. About a dozen architectural styles are represented.
The homes in San Clemente range in size from 2 -5 bedrooms with 1-5 bathrooms. The average home size is around 2200 sq.ft. In 2005, San Clemente was declared a Historic Neighborhood by the City of Tucson.
Historic Neighborhoods like San Clemente are granted property tax breaks. Therefore, property taxes on homes in San Clemente are generally less than 1% of value! The homes here a beautiful and have lots of character. This is not a cookie-cutter neighborhood.
---
(2018-02-28)


Courtesy of MLSSAZ.

As we view the result of the 2017 statistics, it is important to note that the main market areas surveyed by this statistical report changed in 2017. Prior year statistics included the geographic area for Green Valley and Sahuarita. Because of the MLS regionalization efforts, the MLS area boundaries were adjusted and Green Valley and Sahuarita are no longer included in the main market areas for the Tucson Association of REALTORS® resulting in a lower number of listings in comparison to previous years.

2017 proved to be a great year for the Tucson housing market with the highest Total Sales Volume in the last ten years. Listing prices and sales prices have continued to grow towards levels not seen since before the recession. Please continue to read through the following pages to see the Tucson Market Trends.



---
(2018-02-18)


Follow these seven strategies to get the most financial gain on your kitchen remodel.

Homeowners spend more money on kitchen remodeling than on any other home improvement project. And with good reason: Kitchens are the hub of home life and a source of pride.

A significant portion of kitchen remodeling costs may be recovered by the value the project brings to your home. A complete kitchen renovation with a national median cost of $65,000 recovers about 62% of the initial project cost at the home's resale, according to the "Remodeling Impact Report" from the National Association of REALTORS®.

The project gets a big thumbs-up from homeowners, too. Those polled in the "Report" gave their new kitchen a Joy Score of 10 (out of 10!), a rating based on those who said they were happy or satisfied with their remodeling, with 10 being the highest rating and 1 the lowest.

To help ensure you get a good return on your kitchen remodel, follow these seven tips:



---
(2018-02-07)


Your career is on track, your family is on board, and you know you value owning over renting. Now is the time to start the process of buying a home, right?

Maybe — but not before you ensure you've thought through this big decision from various angles and perspectives.
Purchasing a home is a complex process and represents a major investment. You need to consider much more than just your ability to buy before you leap into house-hunting.
Plus, you'll have even more decisions to make once you actually start the home-buying process. The more information you have before you start, the better your decisions will be — which means you need to think through this stuff now, before buying a home.
Below, we'll explain 5 factors that will help you evaluate your goals, review your finances, and assess the market. With this information in hand, you will be able to decide whether owning a home is the right choice right now for you.
---
(2018-02-02)


There are many fantastic homes for sale in the greater Tucson, AZ area. The georgeous Sonoran desert offers many recreational activities which make it a fantastic place to live or own a second home/investment property. Check out the current inventory of homes for sale on this my website, and/or give me a call at 520-248-1239 or shoot me an email at grichman@RichmanTucsonHomes.com to answer any questions you may have. What many folks don't know is that there are many financing options which make buying a Tuscon-area home easier. 100% mortgage financing is available as are down payment assistance programs.



---
(2018-01-30)

This is a guest post from Sue Malin of H&R Block. With the recent changes to tax law in 2018, there have been many news articles describing the impact to homeowners – but not all have been accurate. To help you sift through the noise and understand how the tax changes will affect you, we're bringing you this advice from one of the leading experts on taxes.
As the homeownership rate has declined slowly since peaking in 2006 at almost 70 percent, the tax benefits of owning a home have also declined. In 2006, more than 40 million homeowners deducted $433 Billion in mortgage interest. But in 2014, 33 million homeowners deducted just $287 Billion in mortgage interest and almost $6B in mortgage insurance premiums.
---
(2018-01-17)


Blenman Elm is a fantastic, centrally located neighborhood in Tucson, AZ, and it has homes for sale. Blenman Elm Neighborhood is the ¾ square mile bounded by: Speedway, Campbell to Elm west of Tucson Blvd., to Grant east of Tucson Blvd. and Country Club Road. This Central part of Tucson is gentrifying, charming, close to the city center, The University of Arizona, University Medical Facility, and many, many amenities.

Blenman Elm is a historic distric, that exudes tons of charm. Tax rates are lower too!
---
(2018-01-12)


There is free money available in Southern Arizona. Unreal! I'm serious. Free money! Down payment assistance programs are readily avilable for those who qualify. Buying a home in the Tucson, AZ area has never been easier. Rates are low! Money is cheap! Get money from the goverment to buy a home.

Home ownership is the foundation of building wealth. Home ownership builds pride in oneself and one's neighborood. It builds stability. It builds wealth. And, it gives you a place to live that's truly your own.

Here's a brief synopsis of the home ownership programs called Down Payment Assistance Programs (D.P.A.) offered through the State of Arizona and Pima County (where greater-Tucson is located).



---
(2018-01-11)


Here's Tucson, AZ's home sales statistics for the month of Dec, 2017. Statistics are a good thing to keep an eye on as they can be enlightening and help one make better, informed decisions.

H.G. Wells wrote that, "statistical thinking will one day be as necessary for efficient citizenship as the ability to read and write." Florence Nightingale, who pioneered nursing as we know it today, took that sentiment further:

"Statistics…is the most important science in the whole world: for upon it depends the practical application of every other science and of every art; the one science essential to all political and social administration, all education, all organization based upon experience, for it only gives the results of our experience."

Data is everywhere. If you want to navigate the world properly, you need to have a handle on statistics.

Please don't hesitate to call or email to discuss the implications of these statistics. It's part of my job to provide a property buyer and/or seller with all they information they need and want.



---
(2018-01-10)


Buying a house isn't just finding a space to live—it's also a really important investment opportunity. To ensure that you're making a good investment on your real estate transaction, there are certain things to look for before you purchase a home. What kinds of things should you be looking for when you are getting ready to invest in real estate? Whether you're just perusing the local real estate market or you're seriously considering buying a property, here are ways to know if your new home will have good resale potential.



---