(2018-09-10)


Buying a property frequently takes obtaining a mortgage. There are many financing options available.

With this super-simple breakdown of loan types, you won't get overwhelmed — you'll find the right mortgage.

When it comes to buying a house, most people know what they prefer: a bungalow or a condo, a hot neighborhood or a sleepy street.

Mortgages, too, come in many styles — and recognizing which type you should choose is just slightly more involved than, say, knowing that you prefer hardwood floors over wall-to-wall carpeting.
---
(2018-08-30)


Tucson, Arizona boasts many things, but the incredible ring of mountains around the valley is the best. Tucson sits near 2300 feet above sea level, and rises to Mt. Lemmon's summit of almost 9,200 ft above sea level. The changing topography and biomes is something to behold. There are many great properties currently for sale in the greater-Tucson, AZ area. Situated along the rise to the top of Mount Lemon they differ in character, climate, plant & animal inhabitants and general vibe.

Here's a few properties at various price ranges to start your search:

http://visitmountlemmon.com/

https://richmantucsonhomes.com/tidx/property/131_2_Amado_Montosa_Road_Amado_AZ_85645,res_92655.html

https://richmantucsonhomes.com/tidx/property/6466_E_Santa_Aurelia_Tucson_AZ_85715,res_146155.html

https://richmantucsonhomes.com/tidx/property/11661_E_Lenher_Schwerin_Trail_Tucson_AZ_85749,res_151189.html
---
(2018-08-29)


Directly North of Tucson sits an old community that's grown over the years. It's an astoudingly beautiful area that offers a somewhat rural lifestyle 30 minutes from downtown Tucson. It's a town called Catalina, Arizona. Real estate opportunity abounds, lifestyle opportunity is spectacular for those looking for a bucolic lifestyle, and easy access to recreational activities, employment opportunities, reasonably priced housing, dining and entertainment, and places of worship abound.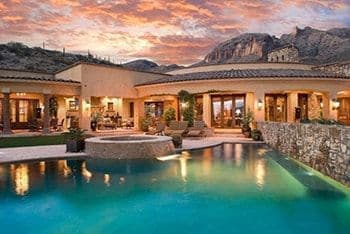 ---
(2018-08-24)


The Catalina Foothills area in Tucson sits on the edge of The Santa Catalina Mountain Range, and offers the best of everything. It's a suburban neighborhood located just North of Tucson, Arizona. "The Foothills" has many subdivsions, semi-custon, and custom homes within it. It's an area well-worth checking out.

Dating back to the Fifties, Catalina Foothills offers a variety of homes in a great setting as well as upscale shopping, dining, entertainment, recreational activities and great schools. There's nothing quite like The Foothills for upscale living starting at quite reasonable home prices.
---
(2018-08-20)


Check out greater Tucson, Arizona and Southern, Arizona's Monthly Sales Statistics. July's lowering sales volume and slightly rising prices are partly due to a low housing inventory. The sales statistics are useful for market analysis. My website's Neighborhood Analyzer feature provides useful statistics about every area of town. I'd love to speak with you about Tucson-area real estate. Please don't hesitate to contact me.



---
(2018-07-27)


No need for fancy DIY skills, a lot of money, or a ton of time to pull off these yard upgrades.

It's your yard -- yours to do with as you wish. And while that's great, that doesn't mean you have to be one of those people who spends every spare moment in their yard, sprucing it up.

But, still, your landscaping could use a little something. But something easy.

Here are five totally doable projects that your budget will barely notice, but your neighbors definitely will:
---
(2018-07-15)


Below are highlights of June's Monthly Residentail Real Estate Statistics. Please don't hesitate to contact me to discuss Tucson and surrounding area's real estate market.
---
(2018-07-14)


Armory Park sits in the downtown Tucson, Arizona area. Originally called Military Park, the area once boasted a large armory. Now, it's a gem in the heart of Tucson, Arizona. The eponymous green-space is surrounded by fantastic properties, places to work, places to recreate, places to eat and drink, and places to see shows. For those looking for Centrally located property in Tucson, Arizona, Armory Park properties deserve a look. Armory Park is a registered Historic District which means character, character, character; and very low property taxes.
---
(2018-07-10)


HGTV and other home makeover shows have gained popularity because people like to see what new designs and styles are trending. But it can be hard to keep track of the most current styles and differentiate what is sustainable versus what is simply a fad.

Not to worry! In this post, we will describe 7 top interior design trends in 2018 that are likely to have long-term staying power. Even better, we'll explain how to implement these in your own home (and how much it might cost you).
---
(2018-06-29)


Poet's Corner / Poet's Square offers a unique lifestyle and many incredible homes for sale. Located just East of downtown Tucson, AZ and The University of Arizona/University Medical Center, Poet's Corner is no cookie-cutter development. Chock-full of character and charm, Poet's Corner is truly a wonderful place to own a home. Poet's Corner is a midtown Tucson neighborhood and very desirable. It's a mid-higher socio-economic neighborhood with mostly owner-occupied properties. Poet's Corner also offers tons of local amenities. It's a special place to own a home and to live.
---
(2018-06-26)


Tucson, Arizona is a unique place to live, work, and recreate. Dunbar/Spring is one of the great Tucson, Arizona neighborhoods with fantastic properties for sale. If you'd like a home in Tucson that's close to downtown, and full of character, you must check out Dunbar/Spring. Dunbar/Spring is a recognized Historic District, and therefore enjoys extraordinarily low tax rates. It's a very culturally diverse neighborhood that's close to everything Tucson, Arizona has to offer.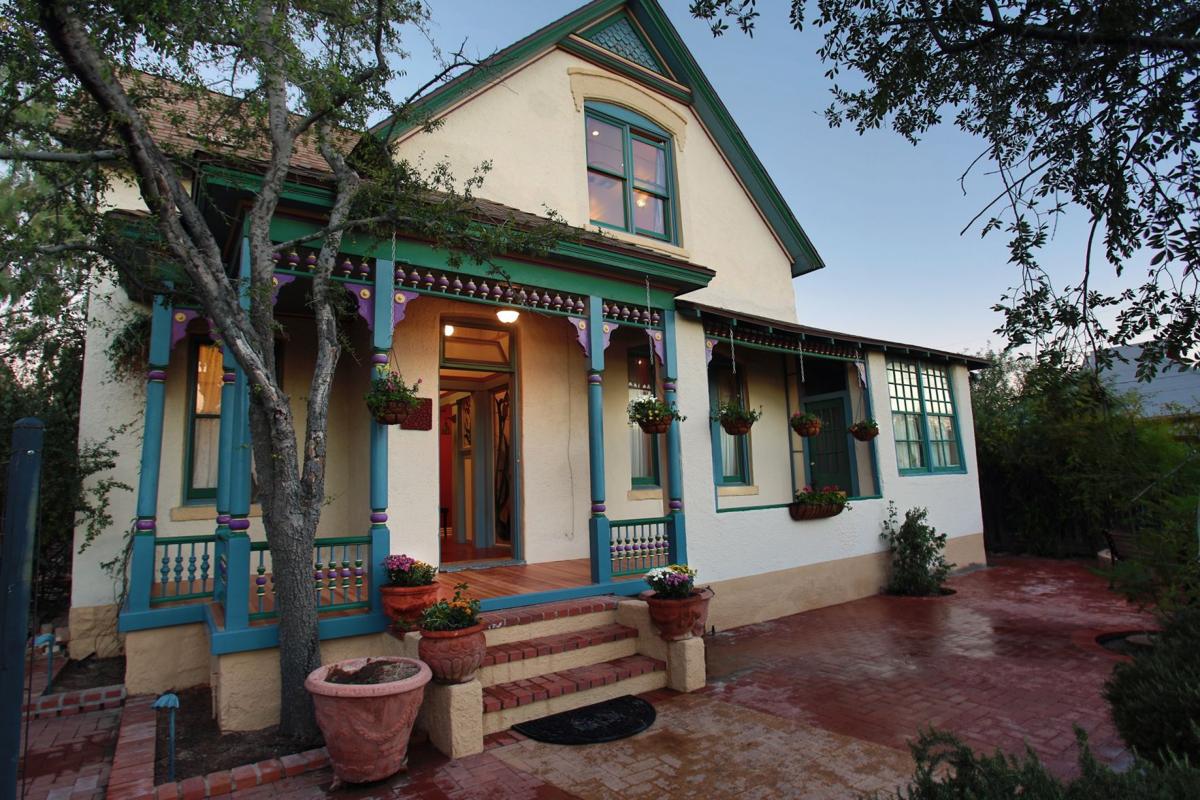 ---
(2018-06-21)


Here's May's Housing Statistics for Tucson, Southern Arizona.

Inventory is historically low. Buyer trepidation is dimishing the Seller's Market. It's a great time to sell your home and/or buy property in the greater Tucson, Arizona area. Tucson, AZ continues to be "the area" in Southern Arizona. Close to many attractions and other towns in Southern Arizona, Tucson offers an uncomparable lifestyle.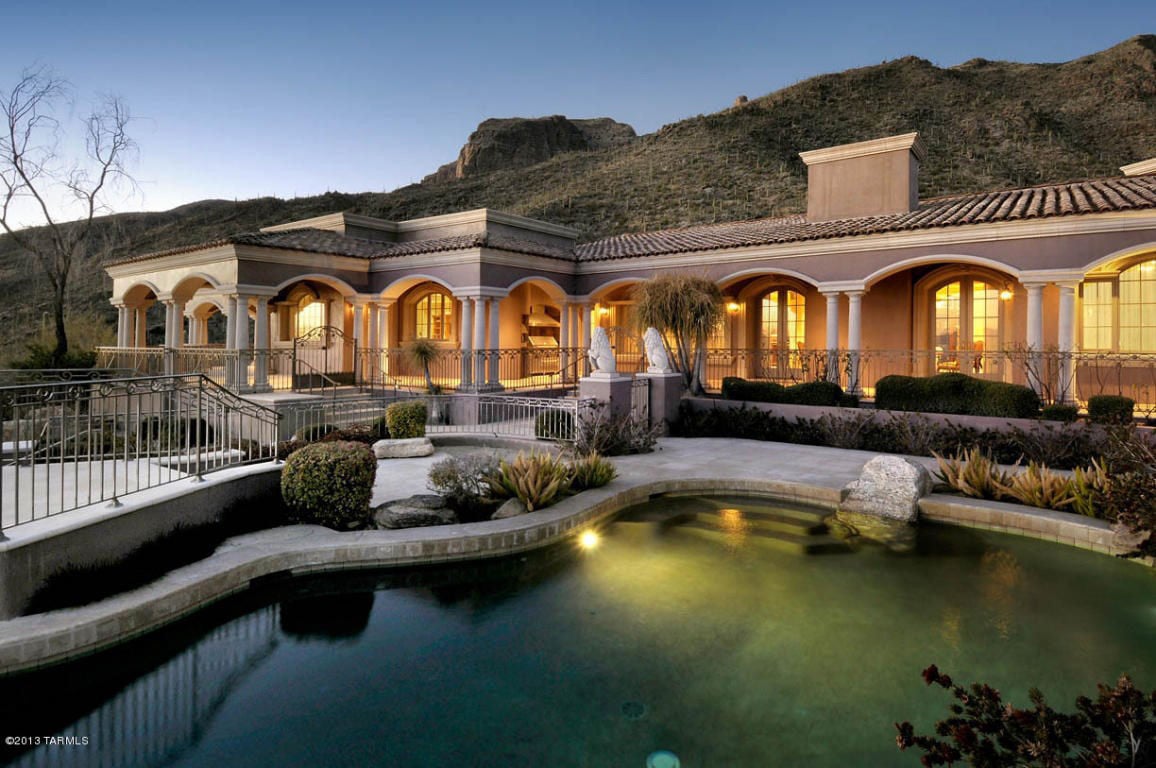 ---
(2018-05-26)


What to expect, when to negotiate, and how to deal when things don't go your way.

Most people have deeply personal reasons for wanting to buy a home. Maybe it's the bathroom that feels like a dreamy, modern spa. Or that two-tiered deck just made for parties.

Your lender doesn't care about the freestanding tub. Or the built-in outdoor fire pit. Their only concern is that the house you buy is worth as much as the value of your mortgage.

To them, a house isn't a home. It's collateral. (Harsh, but true.) If someday, for some reason, you can't make your mortgage payments, the lender can foreclose on the home and sell it to recoup all or some of its costs. (Even harsher, but also true.)

For that reason, a home must be valued at, or above, the agreed-upon purchase price, and this has to happen before you can close on a house. That's where a home appraiser comes in.
---
(2018-05-25)


If you're selling your home, you want to be able to make a good profit—but are there things in your house that are preventing you from getting the maximum amount possible? While a complete remodel would be nice, it is not possible for most sellers due to the high cost and short timeframe.

But don't worry, there are lots of relatively small changes you can make in your home to make it more appealing to buyers. While taste is always in the eye of the beholder (or buyer, in this case) here are five ways you can very likely increase the value of your home before you put it out on the market.



---
(2018-05-24)


The Sabino Vista neighborhood in Tucson, Arizona has a few different subdivisions within it that all reflect a classy, single family home vibe of older homes. This area began developing in the 1970's. Sabino Vista is located in the larger region called The Catalina Foothills. This area is considered upscale and boasts convenience to recreation areas, restaurants, shopping, and entertainment. Located on the North side of Tucson and nestled into the Santa Catalina Mountains (which rise to around 9000 feet) to the North, the Rincon Mountains to the East, and the Tucson valley to the South these well-kept properties sit on winding roads and rolling hills.
---
(2018-05-18)


Everyone in the market for a house has different wants — pre-war charm, a lush backyard, a welcoming front door in Pantone Ultra Violet, perhaps — but at the end of the day, they all share a need in common: money. Lots of it.

That's where your mortgage lender comes in.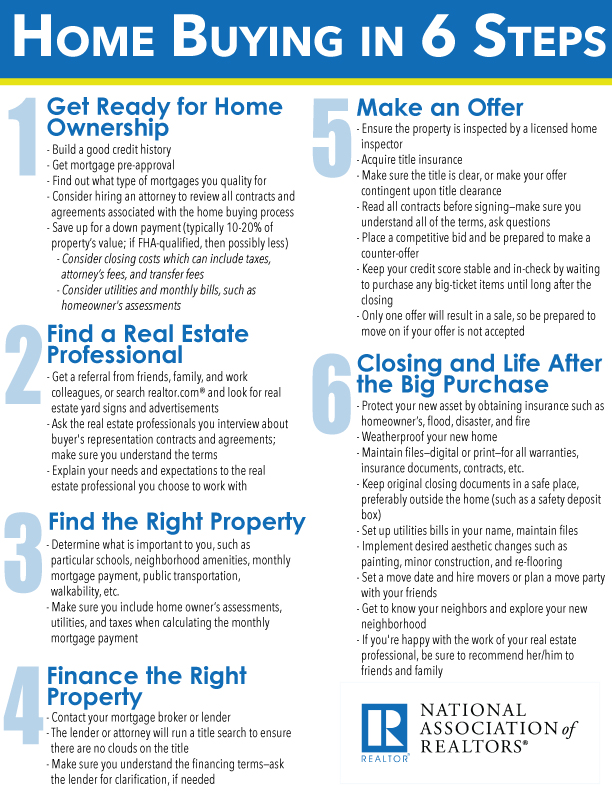 The right lender can save you time, anxiety, and loads of cash. And the right loan officer — the professional who represents the lender — can be a powerful ally when you close on a mortgage. As with any potentially life-altering partnership, it's important to choose wisely.
---
(2018-05-11)


Tucson, Arizona is a great place to live! There are fantastic homes for sale to fit any budget. If you're interested in selling a Tucson area property, I'd be happy to provide a complimentary market valuation of your property as well as market analysis. Please don't hesitate to contact me at any time. Evenings and weekends are fine. grichman@RichmanTucsonHomes.com and/or 520-248-1239.

Below are some highlights from the April Residential Sales Statistics:



---
(2018-05-01)


Harold Bell Wright Estates is a fantastic neighborhood in Central Tucson, Arizona. Sitting on SE of the corner at Speedway Blvd. and Wilmot Rd, the neighborhood is steeped in history and filled with beautiful, older properties. The eponymous neighborhood was Harold Bell Wright's Tucson homestead. He was a famous 20th Century author who came to Tucson as a result of his failing health. His estate was completed in the early 1920s, and retained the desert landscaping instead of grassed lawns which were popular at that time.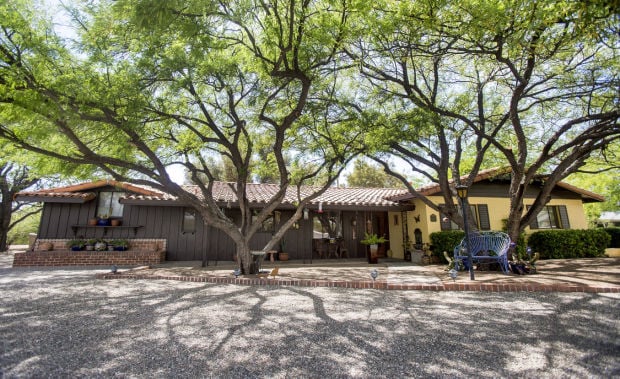 Properties in the Harold Bell Wright Estates neighborhood enjoy the National Historic Status and low property tax rates that go along with it. Property taxes in this neighborhood are less than 1% of value/yr! If convenience to Tucson's downtown, The University of Arizona, the U of A Medical Center, parks, trails and many recreational activities is important to you, Harold Bell Wright Estates may be perfect for you.
---
(2018-04-26)


It's fun! It's exciting! It's important to take everything with a grain of salt!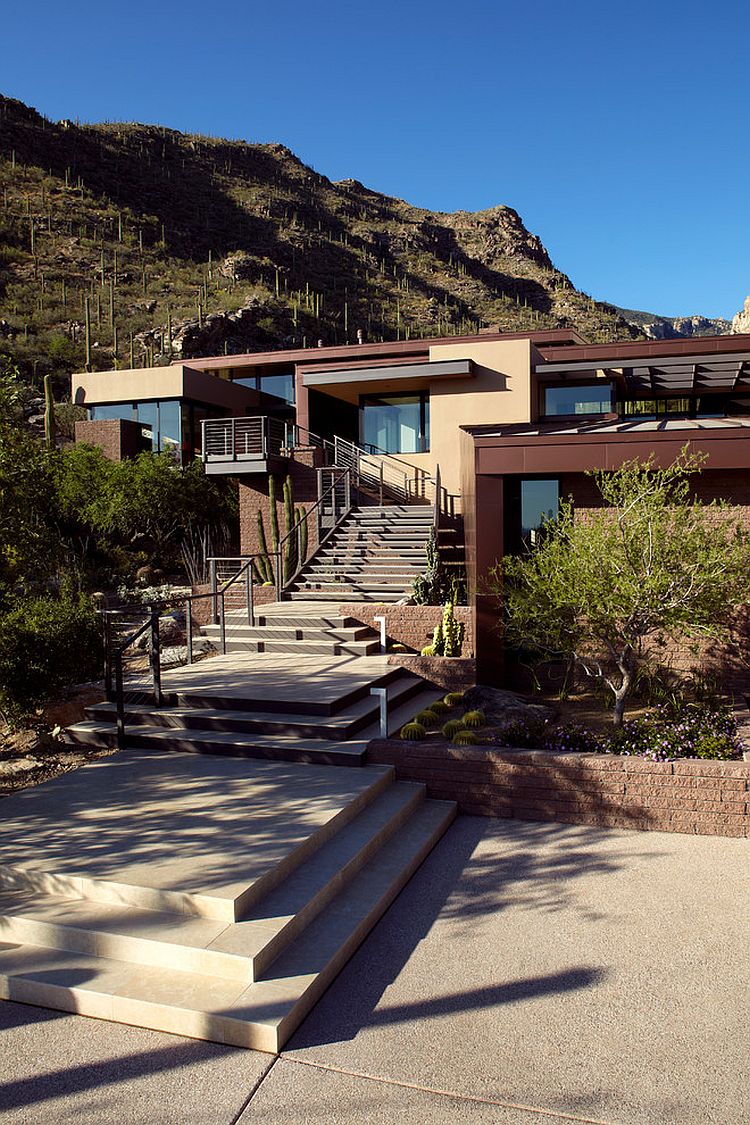 Oh, let's just admit it, shall we? Browsing for homes online is a window shopper's Shangri-La. The elegantly decorated rooms, the sculpted gardens, the colorful front doors that just pop with those "come hither" hues.
Browser beware, though: Those listings may be seductive, but they might not be giving you the complete picture.
---
(2018-04-25)


The Miramonte neighborhood in Tucson, Arizona is an incredible neighborhood and a wonderful place to live. Properties don't come on the market often. If you are looking for property Centrally located in Tucson, AZ., don't hesitate. Contact me any time.

Miramonte is located S. of Speedway Blvd and N. of 5th St., E. of Country Club Rd. and W. of Alvernon Way. Minutes away from the Univeristy of Arizona and downtown, this gentrifying neighborhood boasts wide, winding streets, mature vegetation, and a wide variety of properties.
---