Directly North of Tucson sits an old community that's grown over the years. It's an astoudingly beautiful area that offers a somewhat rural lifestyle 30 minutes from downtown Tucson. It's a town called Catalina, Arizona. Real estate opportunity abounds, lifestyle opportunity is spectacular for those looking for a bucolic lifestyle, and easy access to recreational activities, employment opportunities, reasonably priced housing, dining and entertainment, and places of worship abound.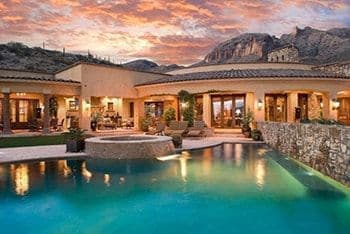 Catalina, AZ has an average home price of around $230,000. There are many lower priced offerings and many higher priced offerings. There are many great properties currently for sale in Catalina, Arizona. If you currently own in Catalina, and are considering selling your property, please contact me or fill out my online form for a free Market Valuation.
Catalina, Arizona sits on the edge of the Santa Catalina mountains and Catalina State Park, https://azstateparks.com/catalina/. It's gorgeous there. Catalina has planned developments, a 55+ community with great golf, smaller homes that are very affordable, and grand properties. The mix of people in Catalina is fantastic! What a great place to live.
The internationally recognized spa/resort called Miravel is in in Catalina, AZ. The homes at the resort are phenomenal. Also, the nationally recognized clinic named Sierra Tucson is located there and employs many people.
Heading out your door to fantastic views, recreational activities such as hiking, horseback riding, hunting, golf and entertainment is a treat.
Please don't hesitate to contact me at any time regarding Catalina, Arizona real estate and/or Tucson-area real estate. 520-248-1239/grichman@RichmanTucsonHomes.com.